We invite you to spend some time with us exploring the possibility of a vocation as a Vincentian in Ireland. The Congregation of the Mission, more commonly known as the Vincentians are a group of priests and brothers working in Ireland and around the world to evangelise the poor and work in the formation of the clergy.
You may come to this site knowing a lot about Vincentians; you may feel you know nothing. We do not intend to answer all your questions here but rather to give you a taste of who we are, what we do and how we think. The various pages of this section have been chosen to help you find God in a number of ways.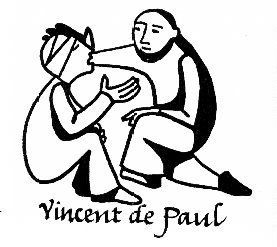 Through this site we hope to introduce you to the Vincentians and the work that we do. We hope that it may evoke in you a desire to serve God by reaching out to the poorest of the poor and by going out to them and meeting them where they are. Throughout the website are some stories of Vincentians today and the work that we are committed to, as well as stories in this section about some priests heard and answered their calling. We ask you to reflect on what these stories evoke in you. We also suggest books and videos that can help you explore in more detail some of the questions you might be facing. If you so wish, we can meet with you to help you come to a decision whatever that may be about your path in life. We hope to help you to discern more about yourself and whether or not you are being called to join us.