The involvement of the Congregation of the Mission with Ireland dates back to the days of Vincent himself. The seventeenth century was a time of great trials for Catholics in Ireland. Cromwell tried every conceivable idea to wipe Ireland clean of Catholicism. Bishops and priests were persecuted with a particular vehemence. Many were martyred, some hid amongst the people, some fled to the mountainside and others still fled the country altogether.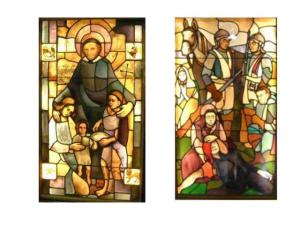 Of those that left the country, some found their way to Vincent de Paul and joined the ranks of his little band. At the request of Pope Innocent X, Vincent readily agreed to send some of his priests to minister to the Irish faithful. In 1646, he sent a group of eight men – five of whom were Irish – back to Ireland. There, they faced much persecution. One was martyred and others returned back to France in fear of their lives but not before much good was accomplished.
But, establishing a community in Ireland was close to Vincent's heart. Later on, further attempts were made but with no success until we pick up our story here.