All Christians experience a "call to holiness". We must then decide how we answer this call in our everyday lives e.g. Care giving, teaching, parenthood. However, a vocation in life is more than just a "job you love". It extends into all areas of our lives. Langdon Gilkey once wrote "Work and life have a strange reciprocal relationship: only if man works can he live, but only if the work he does seems productive and meaningful can he bear the life that his work makes possible."
The congregation has changed a great deal since it was founded almost four hundred years ago and it will continue to change. Can you see yourself as part of such a group?
Today is a period of rapid change and uncertainty. While we cannot guarantee what the future holds, we know for certain that we have a role for you and that you have a part to play with us.
There are about 60 men who make up the Irish Province today. We are, none of us, perfect but each of us is willing. None of us has all the answers but each of us has something to offer. We are all gifted differently but we are willing to put all our gifts together for the service of God and the good of others. Do you hear a call to serve God as a priest or brother?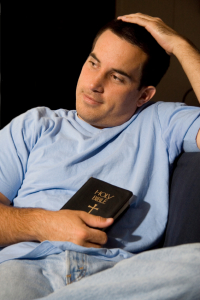 Maybe you don't think you are ready, or have enough gifts or are holy enough;none of us did at the time!
But are you ready to take a risk, ready to try? Each of us did!
Perhaps you are worried that it might not work out: but perhaps it will!
Are you willing to seek creative ways to respond to the challenges that a new age puts before us?
Are you willing to work with like-minded men and women to do what you can to change the world?
God works with each of us uniquely, as God did with St. Vincent dePaul. In community, we contribute our unique gifts, even our unique limitations, and wonderful things can happen… Vincent's vision and deep concern for people have inspired thousand over the years to continue his work and ministry. Within the Vincentian community, men in every generation have found a place to live their lives in faith and service. There is a place there for you if you are willing to try.