A vocation is often described as a call from God. In a sense, it is how we answer the question, "What is the meaning of my life?"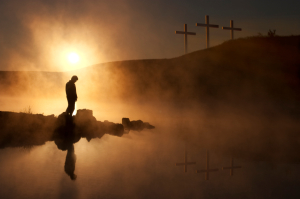 The word "vocation" comes from the Latin word, to call. But God's call does not come as a voice booming from the sky or as a bolt of lightning from above. He more often answers us in subtle signs and we can need help to recognise these for what they are and discern God's plan. It is not as simple as choosing your career in life. Finding your vocations a process that can take months or even years for some.
St. Vincent de Paul used to think things through very carefully and only moved to action when he was absolutely certain the action was God's will. Keeping this in mind, we would suggest following along these 3 steps to help discern if joining the priesthood and the Vincentians is for you.
Unrestricted readiness – to be ready to do whatever the Lord asks of you with no conditions attached. This is not always easy but it is important to be ready and open to God's plan when He answers your plea.
Get into a habit of daily prayer. Sit in silence for a while and open yourself up to God. Imagine that God came to you and said this is what I have intended for you – to shepherd my people. – How does that feel? If He came and said this is not for you, how would that feel. Pray that he opens your heart for whatever His plan may be.
Analysing the data – list out the pros and cons of the decision. Work it through. Try to think of it from all angles. Look at your reaction to the two scenarios mentioned above. St. Vincent de Paul was a practical man and did not rush headlong into decisions. Neither would we suggest you enter the priesthood without a lot of consideration and discussion.
Seeking the advice of one wise person – Sometimes the answer can be staring us in the face but yet we cannot see it. It can help to bring the decision and all your ponderings and questions and doubts to a Spiritual Director. A Spiritual Director can be invaluable in this process.
A Word from St. Vincent de Paul….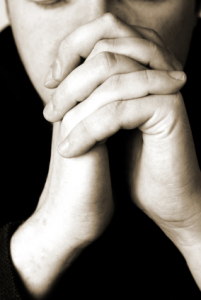 "So, my son, you are discerning God's will for you. It reminds me of the times I often spent in prayer and discussion with my spiritual director about the path God wished me to take. You will succeed in your quest if you unite your will to God's will – and reflect honestly and fearlessly on the question that I and my priests and brothers asked in our time of discernment:
'What would you have me do, O Lord?'"
 
"Let us love God, my dear brothers, let us love God, but let it be with the strength of our arms and the sweat of our brow."