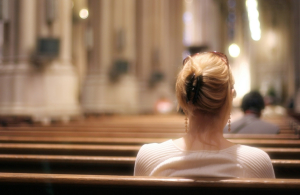 Vincent described prayer as "conversation with God…in which God says interiorly to the soul what he wants it to know and do".
For ourselves as Vincentians, prayer and action go hand in hand; one leads to the other. Without action, prayer can become a form of escapism, divorced from the reality of everyday life.
And without prayer, action can take over a person, so much so, that their sense of self worth depends on how busy they are. It can lead to obsession and fanatism.
The two need to be held together in balance.